Wingman Backpack
Best commuter backpack for professionals cycling to work.
The Original Wingman Backpack
Not just your average suit bag.
Enduro 2.0
The ultimate hydration kit for mountain bikers.
Garment Bags
Look your best and travel with ease and comfort with a quality Henty suit bag. Our range of multipurpose suit and garment bags are ideal for commuting to work and/or travelling by aeroplane. Our suit bags are thoughtfully designed so that all your gear fits and creases are minimised.
Transport your professional clothes and/or uniform with all of your important accessories from A to B securely and in style. Our garment bags make the perfect companion for cyclists, travellers, commuters, students, and gym enthusiasts. Henty makes innovative, high quality suit bags and accessories designed in Hobart, Australia.
All deliveries will arrive in 1-6 days*
* These delivery times are for metropolitan areas. Read more here.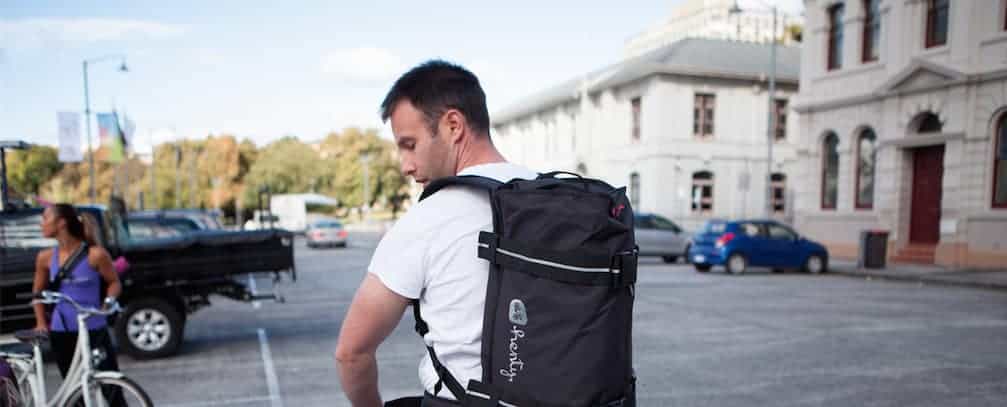 About Henty
Henty is a Tasmanian company named after a remote region on the rugged west coast of Tasmania, Australia. Frustrated with the lack of products available for transporting business wear, Jeremy Grey and Jon Gourlay conceived the Wingman – a multi purpose garment bag that enables easy and versatile all weather commuting and travel for active men and women.
Learn more about Henty
Garment Bags for Commuting & Travelling
Since 2012, Henty has been designing products that answer the on-the-go consumer's demand for a functional and fashionable garment bag. In response to this need, we've created suit travel bags that are thoughtful, practical and which minimise garment creasing. With our 'Carry Clever' ethos in mind, our garment bags include an inner bag that can be used together with the garment bag or separately as a utility, gym or overnight bag.
Packing your clothes, suits, shoes, and accessories has never been easier. Whether you're travelling just a few streets through the city, or halfway across the world, we'll ensure your favourite suits and dresses arrive looking as fresh as they did when you first picked them up from the tailors. Henty suit bags are highly durable, comfortable and embody modern smart-casual style.