The Best Compact Messenger Bag for Commuters
Our compact messenger has been designed to be highly practical with multiple uses, and a lightweight design with plenty of room for all of your work/college/university gear.
The Compact Messenger is the perfect messenger for professionals, commuters and students. Made of high quality materials and designed to fit your laptop, notebooks, food, and even a suit, dress or shirts. It's a great lightweight option that offers the space of a backpack without putting any strain on your back. Our compact messenger bag's design incorporates elements of our best-selling Wingman bag. It beats competing products on the market as it's made with the commuter in mind right from the start, with clever features and compartments to make your life easier.
The generous padded 13" laptop compartment will keep your tech secure from any bumps and knocks on the way to the office or school. A large external pocket is perfect for storing your keys, wallet, phone, documents, headphones and other accessories. Designed with our 'carry clever' ethos in mind, when you choose the Compact Messenger to be your new bag for commuting, you're truly getting a bag that can do it all.
When not using your Compact Messenger bag for transporting your work gear, it makes for a great spacious and lightweight weekender or carry-on bag.
Features
Weatherproof without the need for a rain cover
Inner Tube – Heavy duty dry bag (18L) with shoulder strap
Weatherproof, rubber YKK zips for suit compartment
Large external pocket for keys, documents/folders and accessories
Fixed

13

 inch laptop pouch
Padded adjustable shoulder straps
Hip belt for running, cycling. motorcycling or walking
Reflective piping for flare attention at night
Webbing loop for bicycle light
Henty coat hanger (with pivoting hook)
Compatible with
The Henty system uses two bags which can be used together or separately. The CoPilot, is compatible with a variety of inner bags, so you can tailor the Henty system to suit your needs. The Wingman Backpack  is compatible with the following: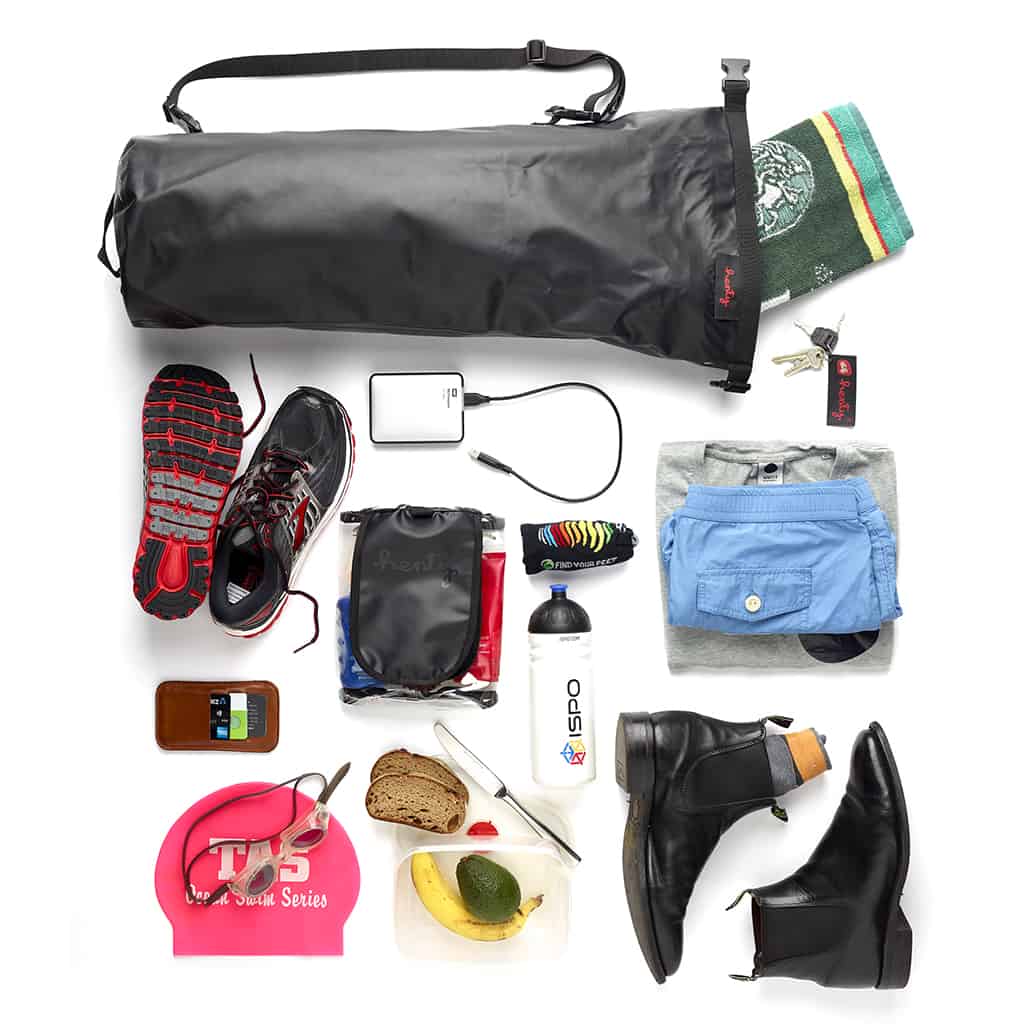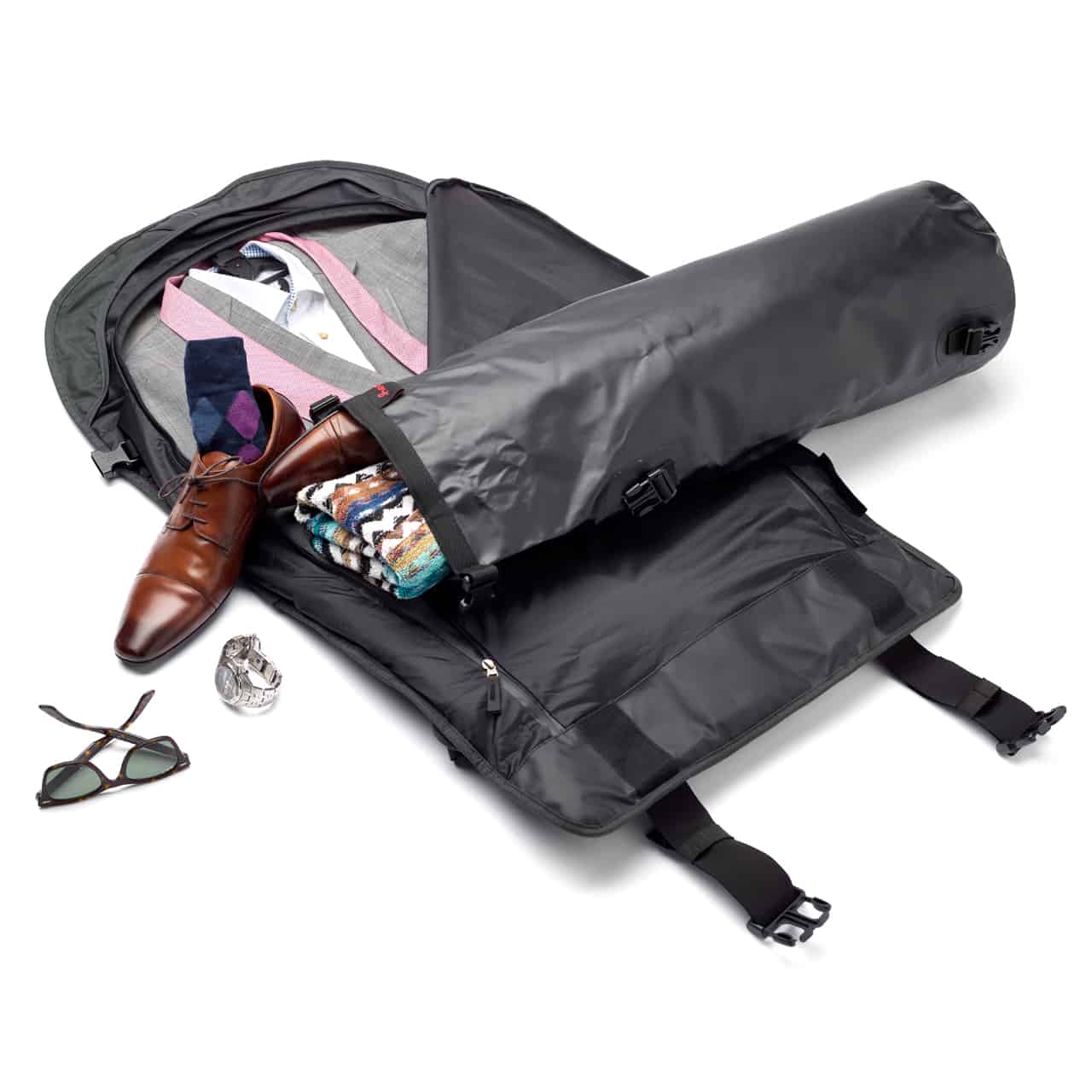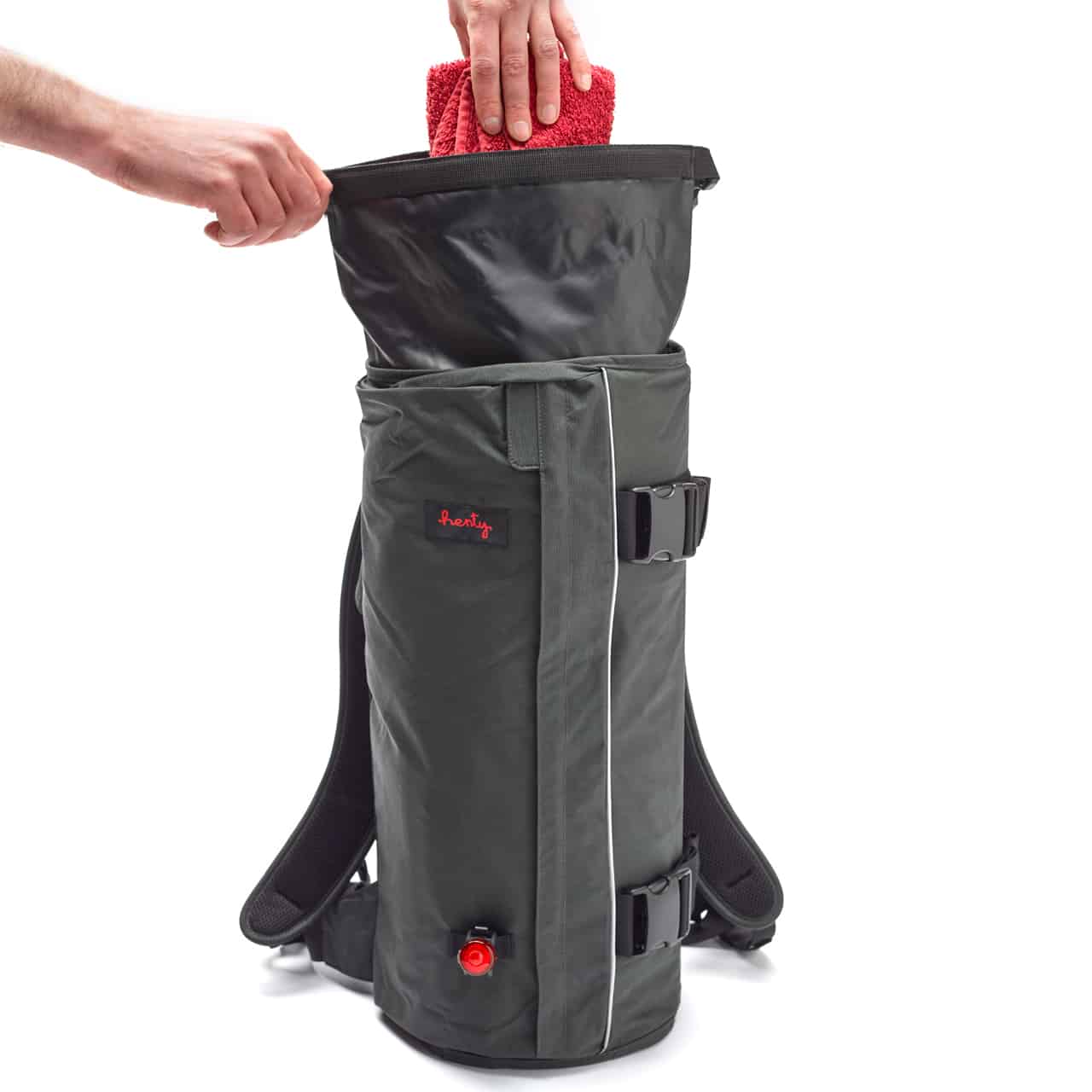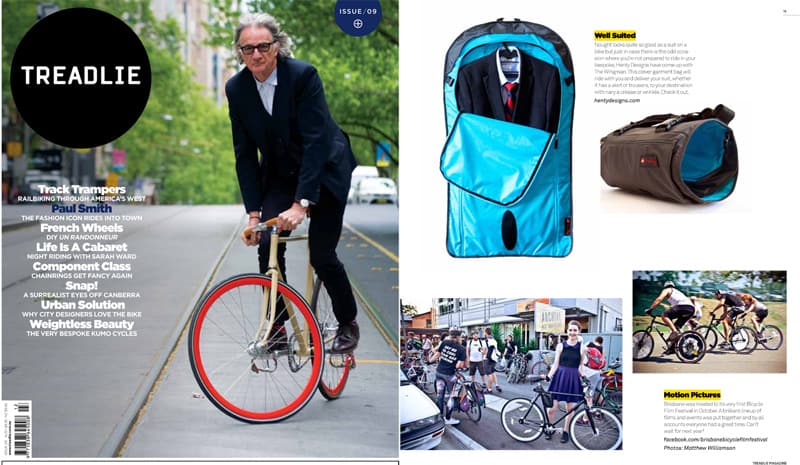 Frequently Asked Questions
What's the difference between the Wingman Backpack and CoPilot Backpack: The main difference between the Wingman and CoPilot is capacity. The Wingman comes with an 18L Inner Dry Bag compared to the 20L Inner Tube for the CoPilot Backpack.
The garment compartment of the Wingman will take one suit, shirts and one pair of shoes (plus other items) compared to the CoPilot  Messenger which is designed to take two suits, shirts and two pairs of shoes (plus other items).
The Wingman uses the same patented rolling technology as the CoPilot, but it has been optimised for commuting with rubber zips, weather proof seams and the roll top dry bag.
Will my laptop fit? The Wingman Backpack has a fixed padded laptop compartment for a 15″ laptop or equivalent, 36.5×25.0×2.4cm (14.37×9.84×0.95 inches)
Is the Wingman suitable for riding or travel? The Wingman Backpack has been optimised for commuting. We've designed the Wingman so it has enough volume for a trip into the office or shorter business trips (1-3 days). We recommend riding with the Wingman Backpack when riding for more than 30 minutes.
Is the Wingman within airline carry-on dimensions: Yes, we've designed the Wingman to be within airline carry-on (cabin) luggage specifications.
Recommended for: Anyone who (wants to) cycles, runs or walks to work and needs to transport professional clothing.