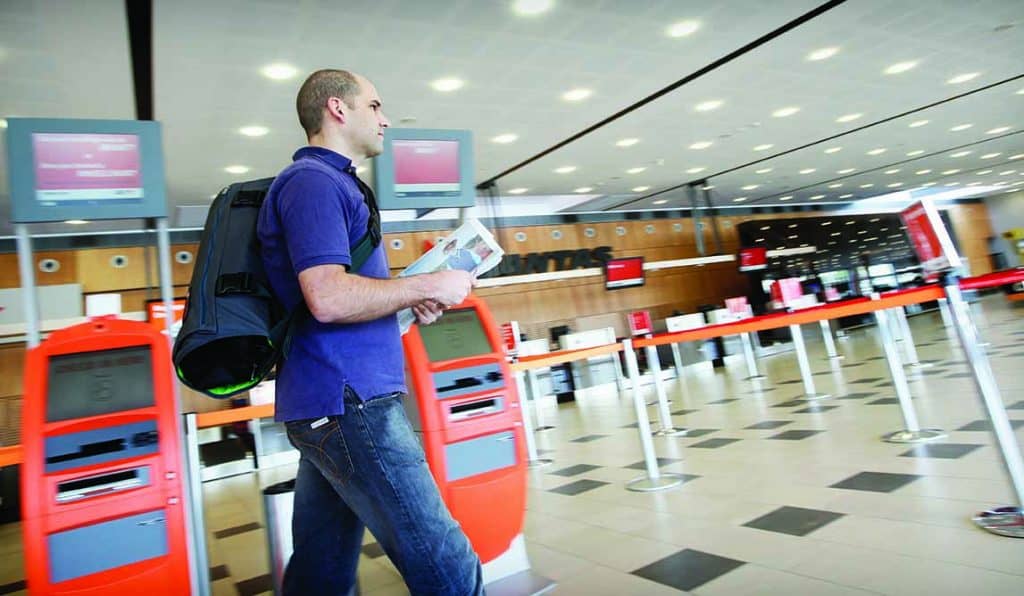 Whether travelling domestically or flying overseas, there are few situations more stressful and upsetting than arriving at your destination only to find your luggage hasn't made it to the baggage carousel. We all either know someone who has been in this exact scenario, or have had the displeasure of being the unlucky one stuck on hold for hours with a frustratingly unhelpful airline customer support agent! 
Fortunately, there are a few things you can do to help minimise the risk of losing your items or, if your bags are lost, increase the likelihood of being reunited with them again. Follow these 5 tips to protect your belongings the next time you travel.
Invest in a Tracking Device
Tracking Devices such as Apple's AirTag can be a lifesaver for finding your luggage, and can provide some relief from knowing where in the world your bags have ended up. They may even help with the process of retrieving them. These tags use Bluetooth technology to locate your items and send the data back to your phone, tablet or computer. There are many options on the market, with some of the most popular being AirTag, Tile & Samsung's Galaxy SmartTag. Compare prices and features to find the best tracker for you – trust us, the peace of mind is worth the investment!
Remove Old Baggage Tags & Barcodes
It's important any old luggage tags are removed before checking in your bag. This is because baggage handlers might see the old tag and put it on the wrong cart, headed to the wrong plane, going to the wrong destination! Even if two tags are sighted – your fate is still left in the hands of a baggage handler who might decide which cart to put your bag in without double checking the true final destination.
Choose a Unique Suitcase
Many suitcases look alike, avoid the standard boxy black case as this could be mistakenly picked up by a fellow traveller. Choose a bag with a brighter colour, or one that has a unique shape, so that no one will get it confused with their own luggage.
Provide Your Contact Details in More Than One Place
Include your name and at least one method of contacting you, should someone locate your bag. Having your details in a couple of pockets on your suitcase can help it avoid being overlooked, and it's a good idea to have a backup in case one of your papers falls out or is misplaced. With your details in hand, whoever has your bag can immediately contact you without even needing to scan your luggage tag.
Go Carry-on Only
The best way to prevent losing checked luggage? Not having any at all! Wherever possible, opt-in for carry-on only. This can be tricky if you're on a multi-week trip, however our 'tips to packing light' article may help you achieve this goal. Henty designs fantastic bags for travel, including the Travel Brief backpack and CoPilot garment bag (which can even carry a suit wrinkle-free from A to B!).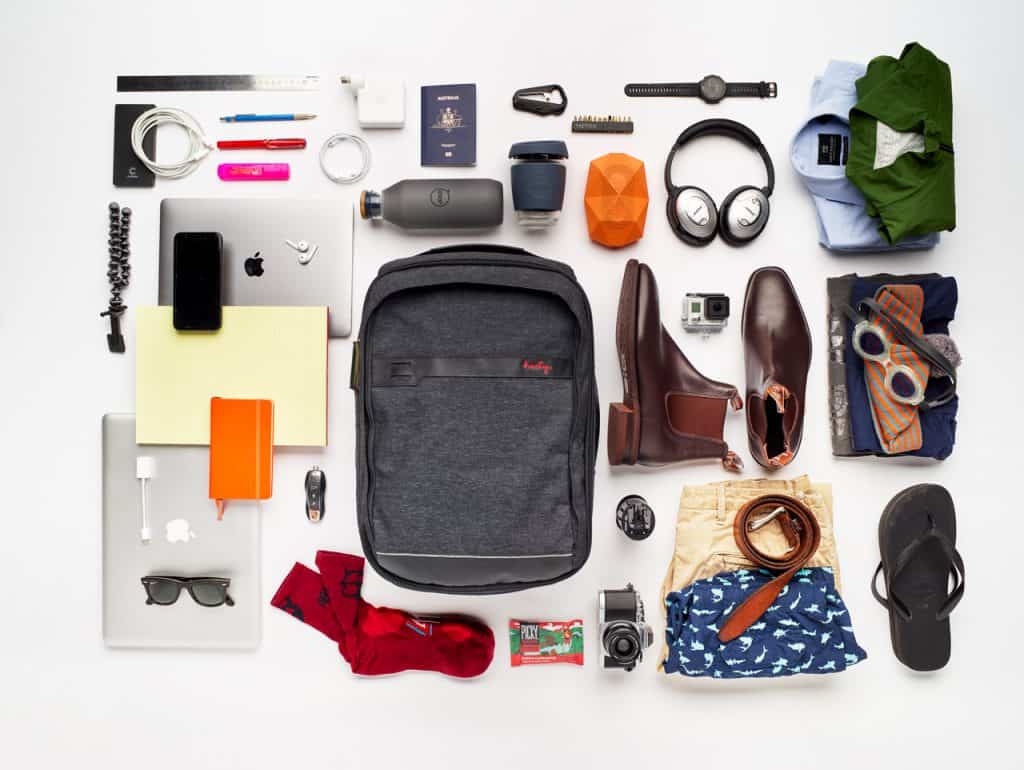 Now you know how to avoid losing your luggage the next time you travel. But what happens if you're unlucky enough to lose your bags, what can you do? Keep reading for more advice and questions and answers on this topic.
Lost Luggage FAQs
How often does luggage get lost?
Only a small percentage of bags are truly lost each year (5%), which equates to about 1.4 million suitcases. Compare this to the approximately 77% of bags which are simply delayed, the outcome of your 'lost' bag is optimistic!
How does luggage get lost?
There are dozens of reasons your luggage could get lost. Some common reasons include 1. Non-legible baggage tags, 2. Missed flight connection 3. Put on the wrong flight 4. Picked up by another passenger (accidental or stolen!).
How to find lost luggage
This will be easier if you have a tracking device, and also if you have taken a photo of your bag that can be used for identification by the airline or whoever may end up with your suitcase. As soon as you suspect your bag may be lost, get in touch with your airline to start the process of relocating your bag, as it could be a long wait. You should also get in touch with your travel insurance provider and check their policy.
Do airlines reimburse for lost luggage?
If your luggage is truly lost, the good news is that airlines are legally obligated to reimburse you. What's included and covered may vary airline to airline, so be sure to review their Conditions of Carriage for their policy. On average, airlines will consider your bags 'lost' after 21 days, and will reimburse up to what they're liable for, which is usually up to $1,600. If this doesn't cover the value of your belongings, you may wish to get in touch with your insurance provider.