Pack To Perfection
Smart packing is an art to be mastered. Invest in a highly customisable and organised means of travel with sleek Packing Cubes. If your mission is to travel light & compact, then a set of one medium and two smaller cubes has got you covered. Prepare for your journey by using each cube as a separate theme of items – imagine all those socks prone to wandering living in one place. But if wrinkled clothes aren't for you, we recommend a dedicated garment bag to keep creases at bay. The material is designed for durability, with a zip that expands or compresses with your load. Make packing cubes your ultimate travel companion by pairing them with our versatile Travel Brief. After all, the state of your travel bag translates to your state of mind on your trip.
How Do I Compress My Packing Cubes?
We've been told that the secret to smart packing is to roll your clothes. But packing cubes are on another level. The real trick is to pack your clothes flat, not roll them in your cubes. They'll need enough breathing space to properly compress, so don't be tempted to fill them to the brim with your gear.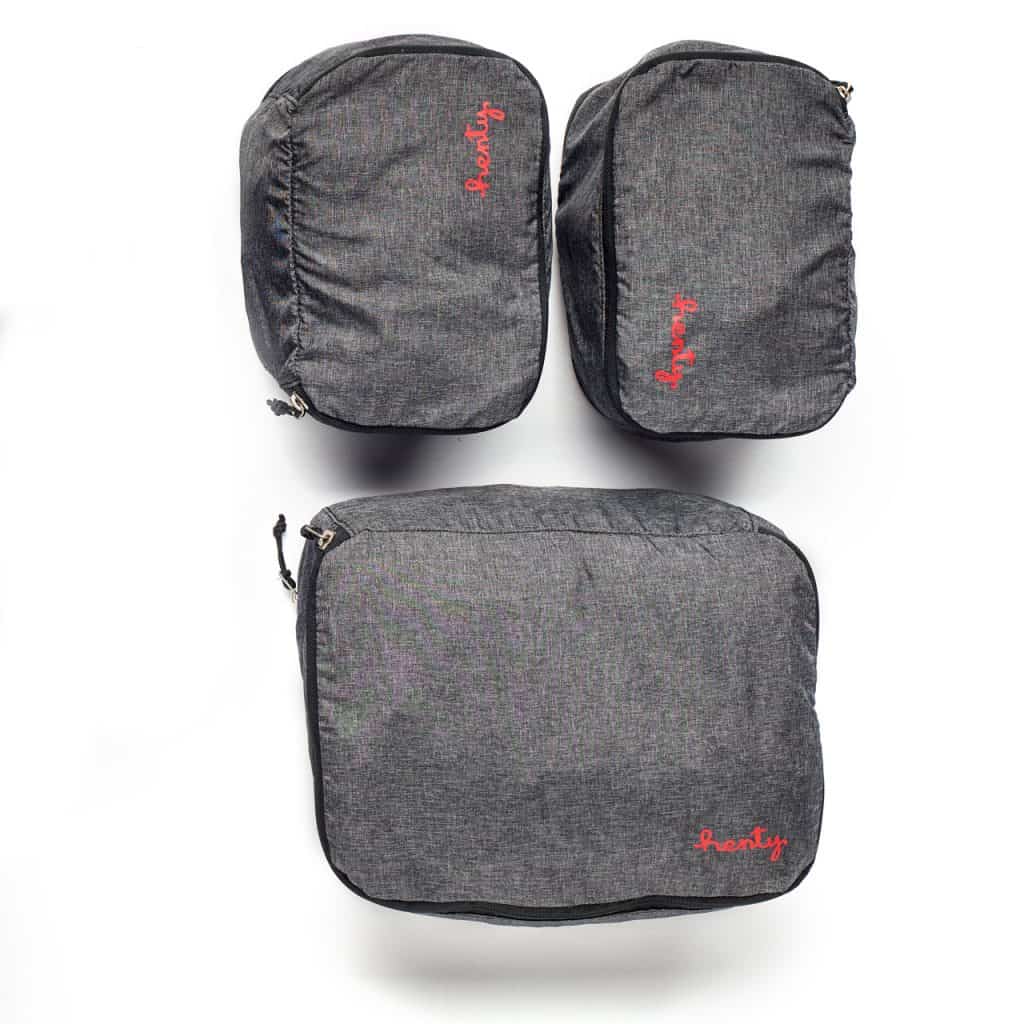 Superior Toiletries
We all travel with toiletries so why not elevate your setup? Our larger travel T-bag is the accessory you cannot do without on your next expedition. It's waterproof and easy to clean if your cream or lotions get out of control – simply wipe with a damp cloth for fuss free travel. The full transparency even eliminates the drama of rummaging in small, dark toiletry bags. Have everything at your fingertips with a clever zip pocket under the flap and U-shaped access to the full bag. For those who pack light and tight, we also offer our smaller travel T-bag for your essentials. If you only need a toothbrush and a few bare basics, we've got your back.
Can I Pack This?
You'll need to know airport packing rules if you're flying to your destination. There are restrictions for aerosols, liquids and gels commonly packed in T-bags, like hairspray, shampoo, toothpaste and hair gel. Check out the Australian Government's guide to breezing through security checks.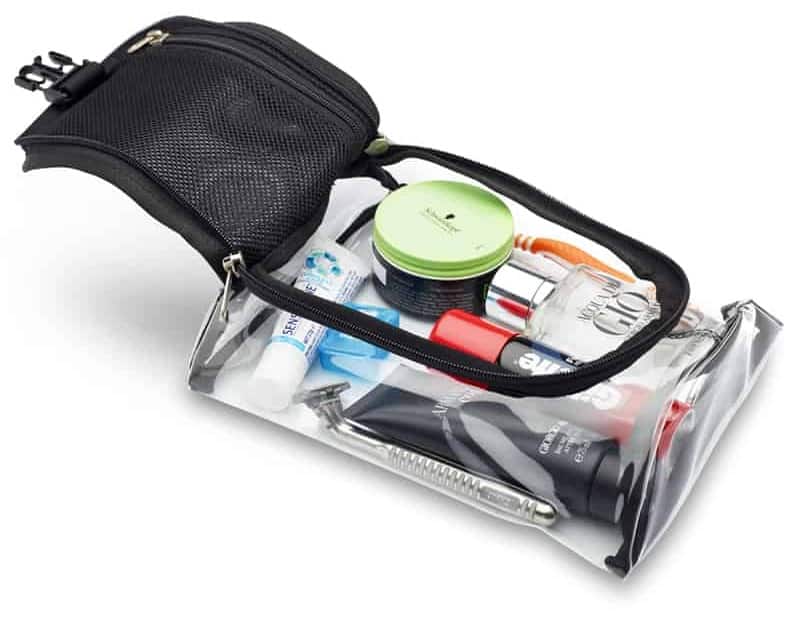 Shield Your Technology
Safety & security should be top of mind when your fleet of technology travels with you. When you don't have the capacity for a bulky laptop bag but still value protection, investigate our 13" tablet and laptop pouch. It's waterproof, buckled for security, and padded to safeguard your tech. Note takers will even appreciate the space for an A4 notebook and complementary stationary.
Treat yourself or give our pouch to a frequent traveller who needs a little organisation to their chaotic jet setting. Good quality, well made and lightweight? Tick.
Tips For Travelling With Technology
Before you hit the road, backup everything important on your laptop. Seriously. Be prepared for the worst and hope for the best, so if you lose your hardware, you haven't lost everything. Bring a universal adapter with you and even if it's just for a moment, never take your eyes off your tech.