Your Sports Gear On The Go
Our 26L Sports Backpack is a dynamic, all-weather pack built for action. With a versatile design, it's waterproof and has durable zippers that can go the distance. You can count on our sports pack to fit your clothing, footwear and all the gear you'll need to brave the elements. Read how you can put our commuter backpack to the test and why its tubular design provides superior practicality and comfort.   
"The Sports Backpack can carry everything we need . . . The zips, straps and buckles are tough and when it ties up it sits snugly on your back.
– Jono (Hobart Mountain Bike Tours)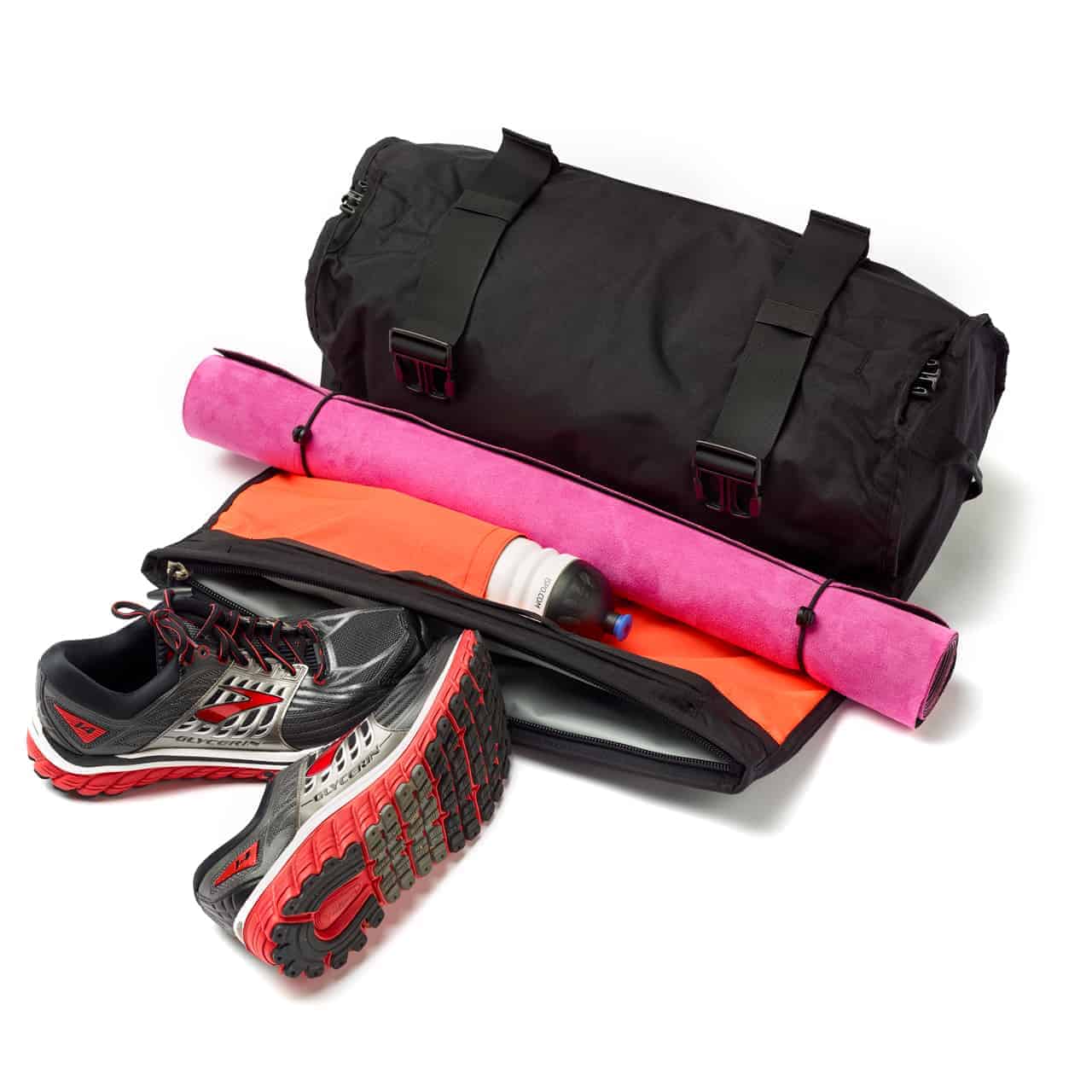 Take It For A Test Drive 
The Sports Backpack is a portable locker for your fitness & outdoor gear, so don't be afraid to put it to the test. Fit soccer shoes or sneakers along with a towel, warm clothing and snacks for a sports match on the field, or stash your yoga mat for your next class. Let our Sports Backpack star in your prolific travel shots or even take it to the beach (trust us, flippers are no match for our pack). Whether it's cycling, mountain biking or motorcycling, we've got you covered. Read our 5 tips for better bike commuting here.  
And the best part? Transform our commuter pack into your portable gym locker – because let's face it, lockers aren't guaranteed. Tear through a workout knowing that your gear is organised in a way that's optimal for your routine. Not a sports person? Get set for your best EDC (Every Day Carry) yet. An on-the-move sports locker is only the beginning. 
"I've been using this as my EDC (Every Day Carry) bag for the last 6 weeks and it's done duty walking, driving, busing and cycling and all combinations thereof.
– Ian (The Gadgeteer)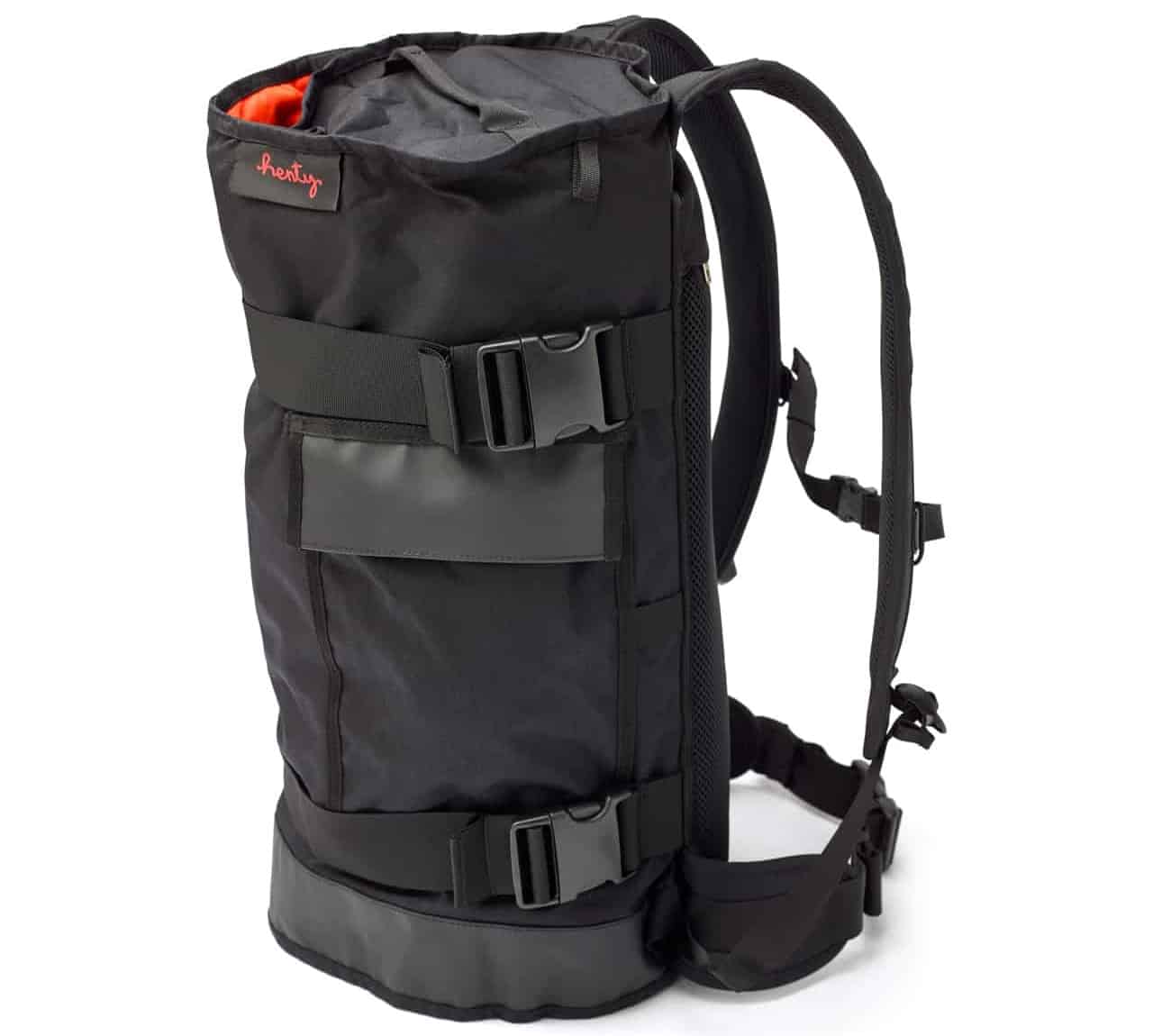 Shaped For A Stress–Free Commute 
The sports commuter pack is not your ordinary construct. A tubular design grants you the best of both worlds with serious carrying capacity and an ergonomic configuration. It's a pack that looks as good as it feels, sitting comfortably and securely against your back. Even with a 26L tube, you can compress it for easy storage, and the vertical design gives you plenty of valuable real estate. Have more gear than you could possibly fit? Let our commuter pack surprise you. Discover why The Gadgeteer swears by our pack in this definitive review.
How Should You Wear Adjustable Straps?
The key to an ergonomic commuter pack is in the adjustable straps. Adjust the straps so that the pack rests high on your back while not stressing your shoulders. The pack should feel comfortable and secure, with little movement. If you're getting some sway action happening, that's a good indication you haven't tightened the straps enough. Take your commuter pack to its full potential by using the adjustable straps to attach it to suitcases, bicycles and your motorbike. 
Stay Nimble 
The last thing you want is a sports pack that's going to weigh you down. You need to stay agile and responsive to get that hectic to-do list ticked off. Our pack's large zippers allow for rapid access and minimal rummaging so you can get back to the grind. You can even take your 15" laptop or tablet with you. 
When your match, workout or training session is done, you can introduce order to the chaos with dual compartments for keeping your clean clothes away from your dirty gear. And for those who appreciate the finer details, our commuter pack features an embroidered, not printed, logo so you can look a cut above the rest.
Remember, the Sports Backpack is a compatible inner bag that can be paired with our CoPilor or Wingman range for maximum efficiency.